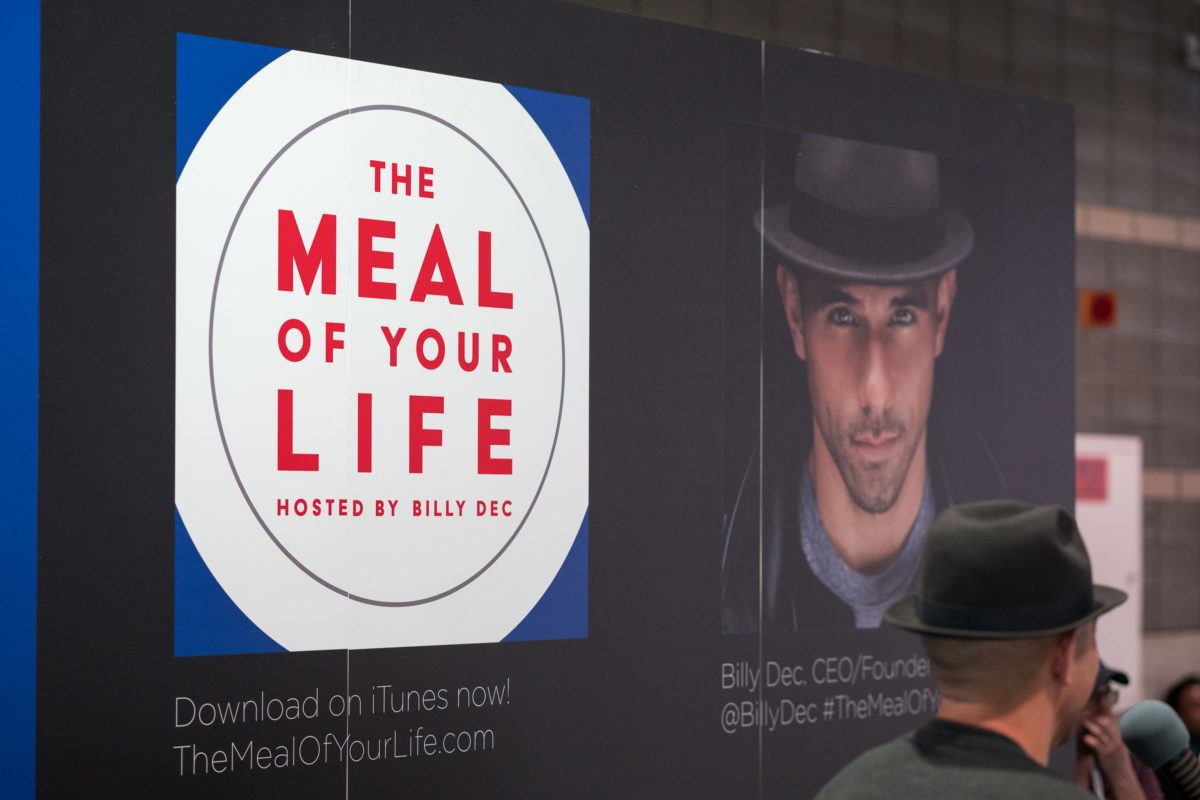 The Meal of Your Life Podcast
Designed the cover art for Billy Dec's new podcast, The Meal of Your Life and photographed the launch at the National Restaurant Association Show.
A meeting at Sunda, a drawing on a napkin, and a 24 hour turn around.
The cover art uses the typeface we had previously decided on for his website to maintain consistency across his brands. The art couldn't be overtly food focused because the podcast isn't just about a great meal, but uses a wonderful meal as a lens to talk about life; the plate like graphic surrounding the text is a nod to this. We experimented with black and white and more muted colors, but the decision to go with very saturated hues of red and blue was made to stand out amongst the flood of other podcasts.
Below you'll find some of the various iterations as well as photos I shot of the launch of the podcast at the National Restaurant show where Billy recorded several episodes live at his booth.