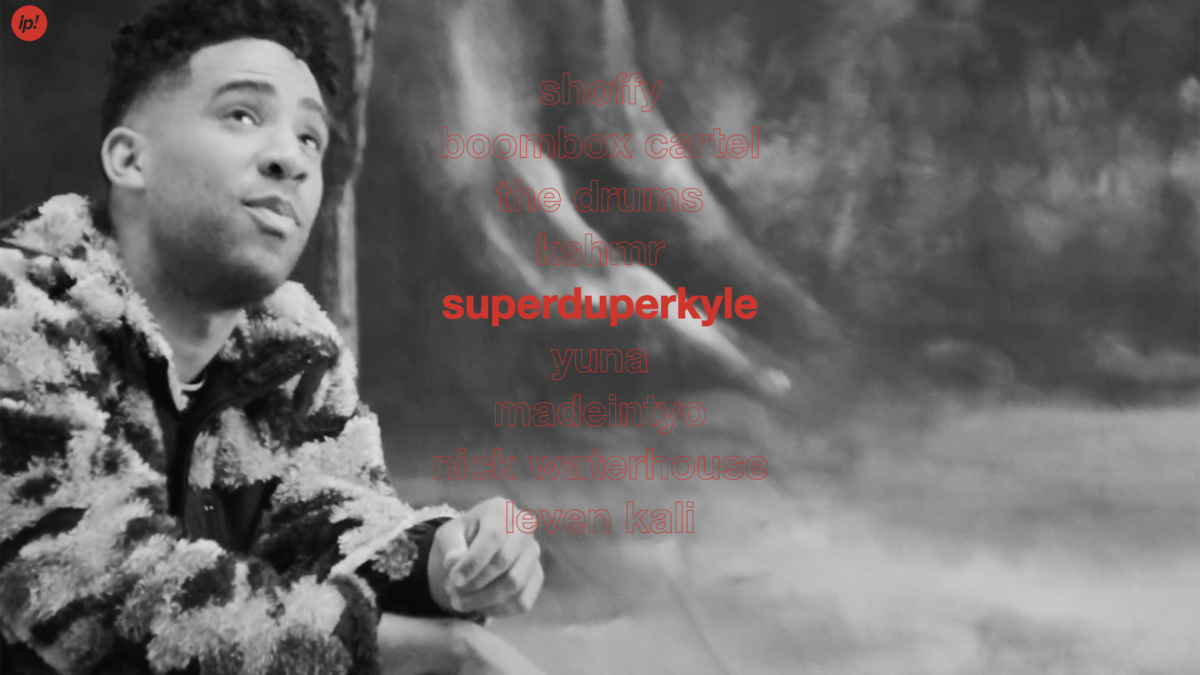 Indie-pop!
A full-screen video extravaganza.
Any web-developer will tell you that taking a photoshop file and turning it into working code isn't as straightforward as one would think. In order to keep everything horizontally & vertically centered regardless of the number of artists displayed, each time the site is loaded a lot of math happens taking into account the size of the window the site is being viewed on.
Knowing that there's going to be some loading here, there a custom loading screen was developed.